Real Housewives of Salt Lake City's Jen Shah's home raided by feds, found counterfeit designer products
Real Housewives of Salt Lake City star Jen Shah has been revealed to have purchased a slew of counterfeit goods after they were seized by authorities in 2021 when she was being investigated for wire fraud and money laundering.
Though the counterfeit items were found last year when the police raided her house, the news was only revealed by Page Six overnight when they obtained relevant court documents. Shah reportedly did not respond to the publication's request for comment.
The knockoff items were labelled with brand names such as Louis Vuitton, Chanel, Fendi and Jimmy Choo, according to the court documents.
READ MORE: A-lister almost ruined Michael J. Fox's enduring romance
She also had fake accessories from Cartier, Tiffany & Co., Louis Vuitton, Chanel, Dior, Hermés and Bulgari, the publication reports.
The items were seized "on or about [the] time" the reality star was arrested in March 2021 for allegedly ripping off hundreds of victims – many of them elderly – in a telemarketing scam.
The items, which also include some real designer goods, were used  to pay $US6.5 million (approx. $9.7 million) of the $US9.5 million (approx. $14.1 million) in restitution Shah owes
READ MORE: Why Kate Winslet broke vow made after Titanic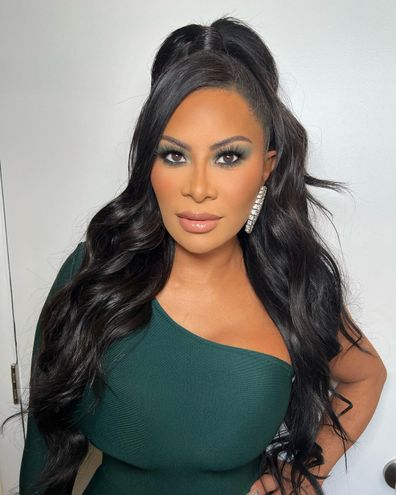 Shah pleaded guilty to the charges in July 2022 and awaits sentencing next year. Though the maximum penalty is 30 years behind bars, Shah is expected to take a plea agreement which means she is only likely to face 11 to 14 years behind bars, plus her restitution.
The news comes as Shah revealed today that she would not be returning to the Real Housewives of Salt Like City Reunion "under legal advice".
In a statement posted to Instagram, the embattled reality star alleges that she was not invited at first, before receiving a last-minute invitation from Bravo.
READ MORE: How daughter inspired Aussie cricket legend's latest career move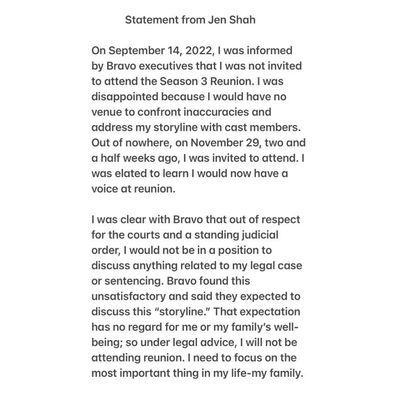 "On September 4, 2022, I was informed by Bravo executives that I was not invited to attend the Season 3 Reunion," Shah posted in a photo to Instagram. "I was disappointed because I would have no venue to confront inaccuracies and address my storyline with cast members."
"Out of nowhere, on November 29, two and a half weeks ago, I was invited to attend. I was elated to learn I would now have a voice at reunion," she continued in her statement.
Shah claims that when she clarified that she would not be discussing her legal case on the show, Bravo faltered.
READ MORE: Meghan 'deliberately excluded' from key royal event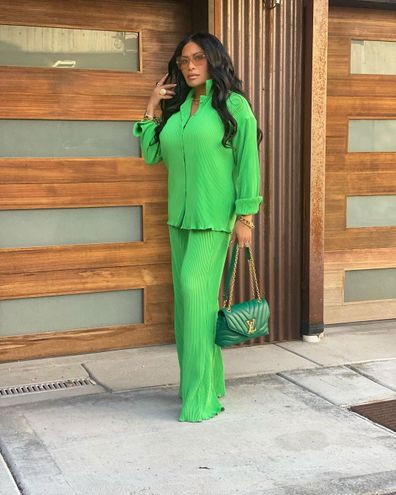 For a daily dose of 9Honey, subscribe to our newsletter here.
"I was clear with Bravo that out of respect for the courts and a standing judicial order, I would not be in a position to discuss anything related to my legal case or sentencing," she said.
"Bravo found this unsatisfactory and said they expected to discuss this 'storyline'. That expectation has no regard for me or my family's well-being; so under legal advice, I will not be attending reunion.
"I need to focus on the most important thing in my life – my family," she concluded.
Nine Entertainment Co (the publisher of this website) owns and operates the streaming service Stan.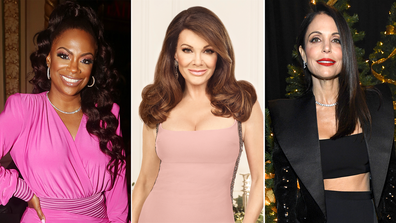 Real Housewives salaries revealed: Top 10 highest-paid stars