Sharon Osbourne released from hospital after on-set medical emergency
Sharon Osbourne's son Jack Osbourne has confirmed his mother has returned home from the hospital, one day after she suffered a medical emergency on the set of a new show.
Jack said on his Instagram Story this afternoon that the television personality returned home on Saturday, and "has been given the all clear from her medical team."
TMZ reported overnight that Sharon had been rushed to hospital after falling ill while she was filming a new reality show.
Watch the video above.
READ MORE: Brisbane mum's race against time after devastating diagnosis
The British-American TV host reportedly fell ill while filming at the Glen Tavern Inn in Santa Paula, California, which once featured on ghost-themed TV shows like Ghost Adventurers and The Dead Files, and was once frequented by Hollywood's greatest like John Wayne, Carol Lombard, Harry Houdini and Steve McQueen.
Emergency service workers were reportedly called to the tavern at around 6:30pm on Friday local time, responding to a "medical call" and transporting one patient to the Santa Paula hospital, who was later confirmed by Santa Paula Police Chief Don Aguilar to be Osbourne.
When reached for comment, the Glen Tavern also confirmed that there was an "emergency" but had no further details, the outlet says.
READ MORE: Tears over Chris Hemsworth's message to 56 million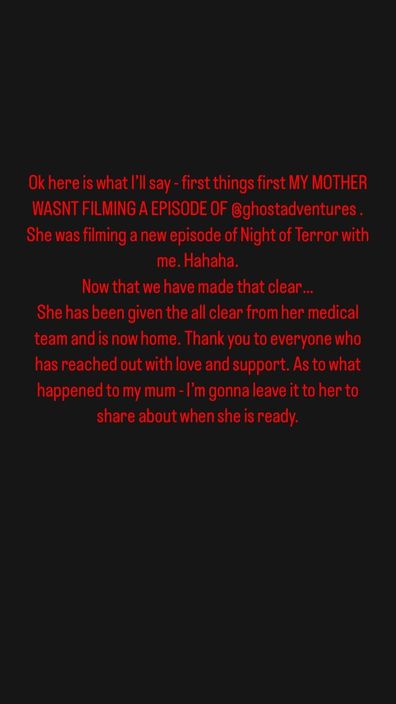 Just a few days ago, Sharon was giving TV appearances, having been featured on Piers Morgan Uncensored, slamming Prince Harry and Meghan Markle for their recent Netflix documentary.
Sharon said she was "totally bored" by the Sussex's "whining".
"It was all very distasteful," Sharon told Morgan. "It's just so horribly disrespectful and just a whine-fest."
Sharon's current condition and the circumstances of her hospitalisation remain unknown.
Jack wrote this afternoon: "As to what happened to my mum – I'm gonna leave it to her to share about when she is ready."
The last time Sharon shared anything about her medical history was in May when she had contracted COVID-19. She shared a picture of herself getting an IV drip from bed, cheerfully holding up a peace sign.
READ MORE: 'Painful repercussions' of Harry, Meghan's 'final act of revenge'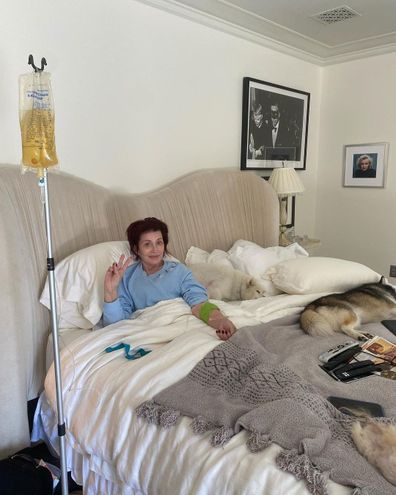 The 70-year-old had also contracted COVID-19 in December 2021, for which she was briefly hospitalised.
Sharon has been turning her attention to caring for her husband, Ozzy Osbourne, who has Parkinson's disease and recently underwent surgery in June that would "determine the rest of his life".
"Our family would like to express so much gratitude for the overwhelming amount of love and support leading up to Ozzy's surgery," Sharon wrote to their fans and well-wishers on her Instagram stories in June.
"Ozzy is doing well and on the road to recovery! Your love means the world to him."
For a daily dose of 9Honey, subscribe to our newsletter here.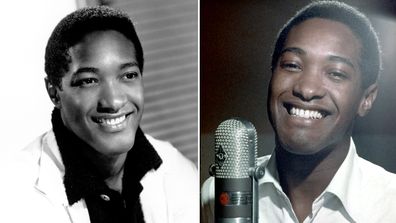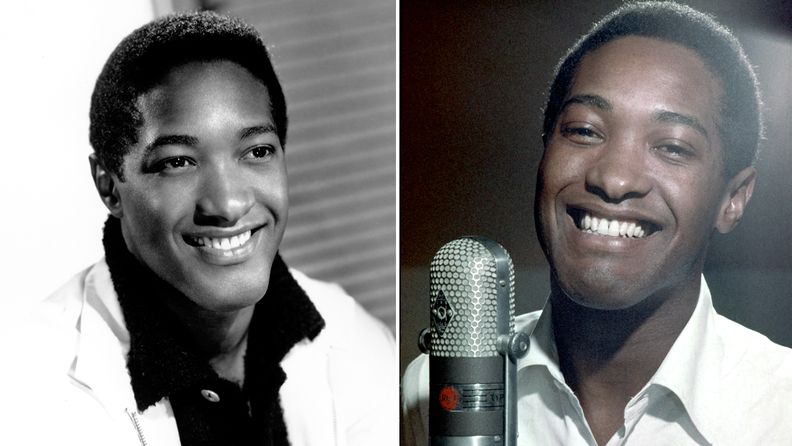 'Lady you shot me!': Soul singer's eery last words